Children friendly café
a little Me time is a children and family friendly café/restaurant located in Ealing Broadway where parents or guardian can sit down to enjoy HOT COFFEE, BUBBLE TEA or TAIWANESE CUISINE while kids explore the fun toys which specially designed for age 6m to 5 years old.
The owner and her family moved to UK over three years ago from Taiwan and didn't find many places where she can take her two little ones to go when the kids can have fun and so do the adults. Parenting is lonely when you are doing it by yourselves without any network and support. Mia wanted to create a space not only for the children to play, but also for the parents or care takers to relax and form supporting bubbles.
At a little Me time, we can share and talk while enjoying nice coffee or nice Taiwanese cuisine in a child friendly environment. When you kids cry or having a tantrum, instead of receiving looks, our staff and customers here would only give you time and their support but never judgement.
Book a table now from here
or visit us to buy a monthly subscription.
Our venue is also available for hosting all kinds of activities and renting.
Please contact 02085797796 for any inquiries. 🙂
Bubble tea | Taiwanese cuisine
We offer authentic Taiwanese cuisine, such as stewed beef noodles, three cups chicken rice, bubble tea (suitable for vegetarian and vegan), bubble waffle and chick chick cake waffles. For full menu, please check here or click the menu on the top.
Kids activities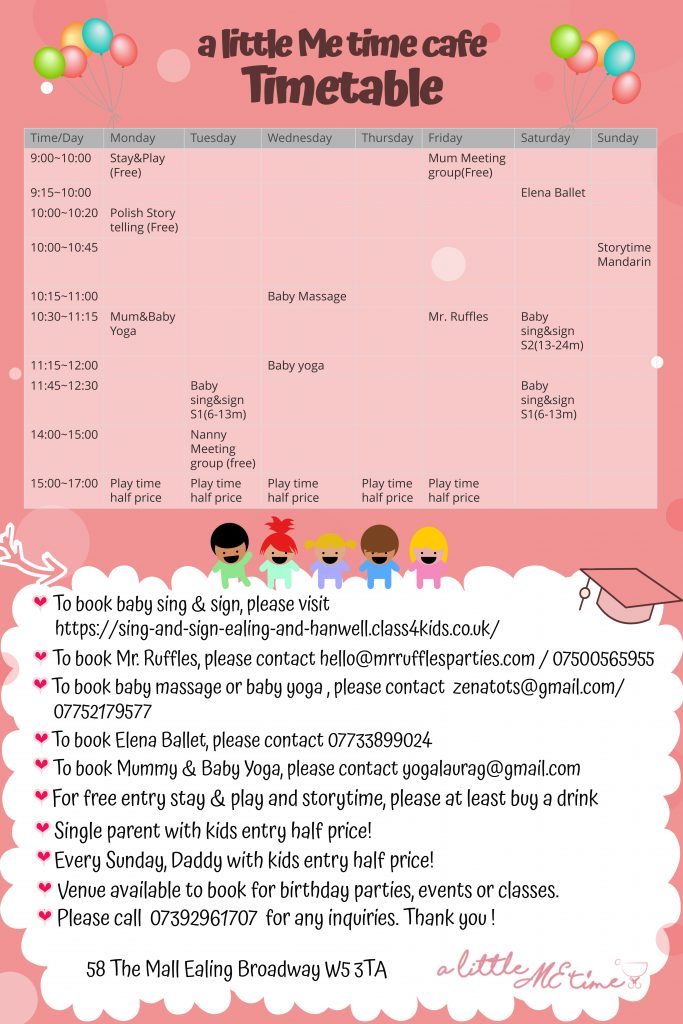 Click here for more informatoin.
There is also a basement venue to hire, suitable for any classes, parties, board games, meetings…ect
contact 07392961707 for any inquiry.
For the latest information, please follow us @alittlemetimelondon on Facebook or Instagram.
LATEST PROMOTION
Bubble tea subscription. Order here.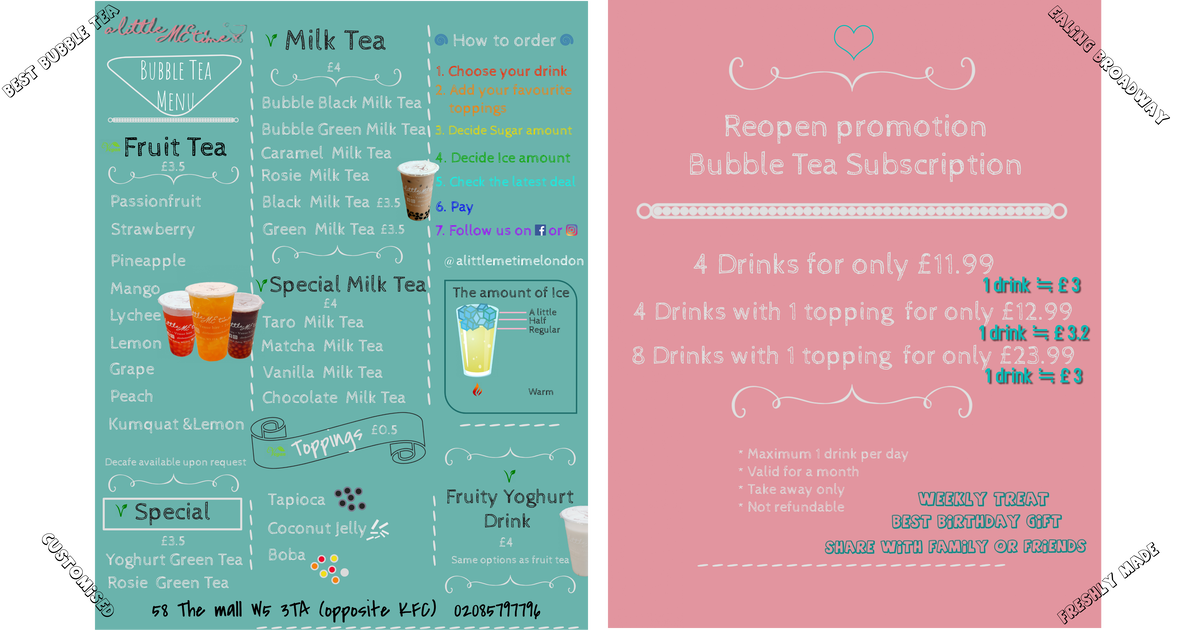 Entry monthly subscription
bubble magik